Best STEM Toys for Girls in 2019 & Tips to Choose Them
06/24/19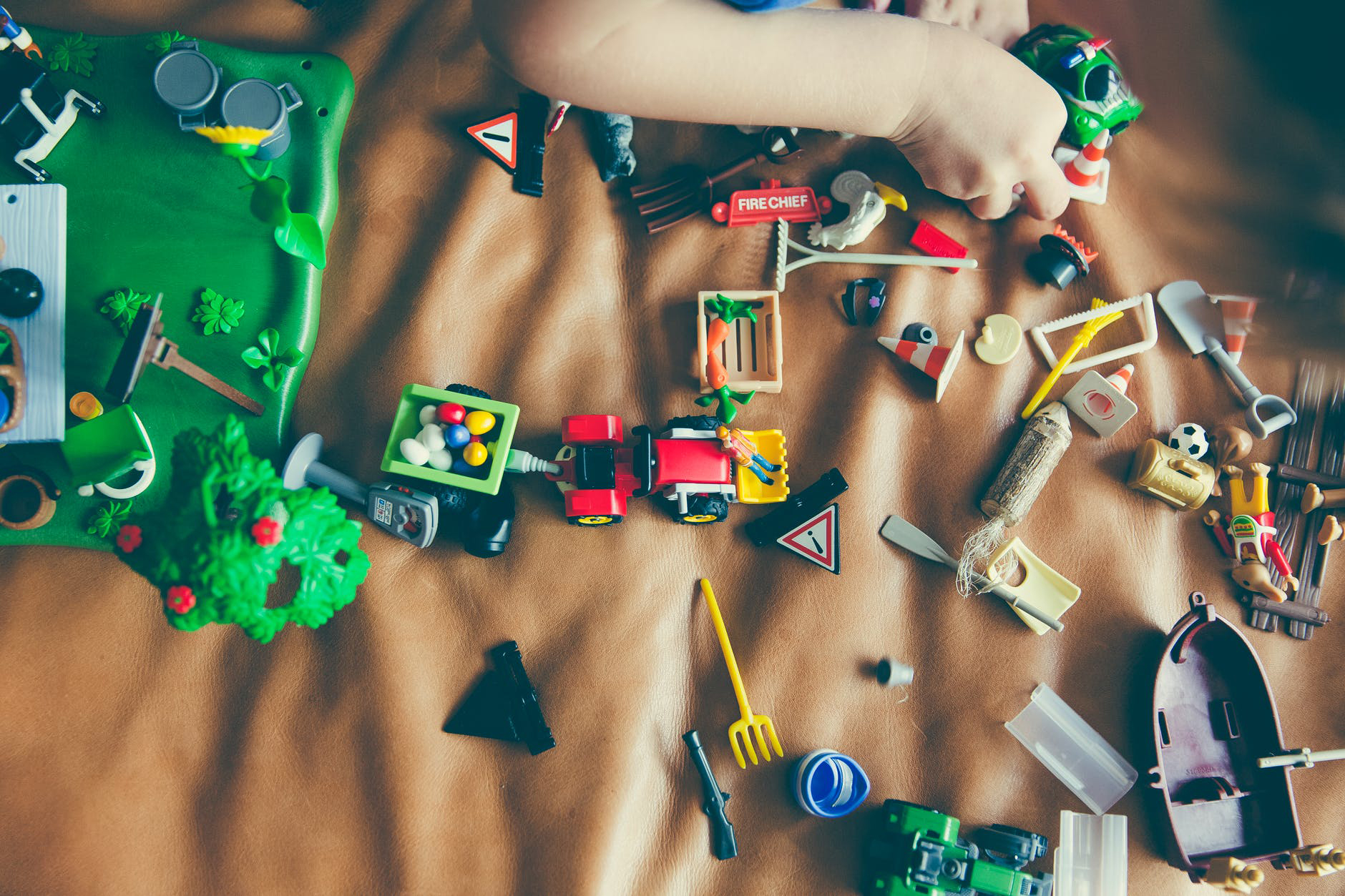 An increasing number of parents worldwide are looking for different ways to spark their children's interest in STEM topics, and one field, in specific, is gaining growing recognition – STEM toys for girls.
Why Are STEM Toys for Girls Important?
While the options for women have increased in the past decades and women are enjoying lives that their ancestors didn't have, STEM remains a primarily male field. Only approximately a quarter of all women in the United States occupy STEM positions.
This isn't optimal for a variety of reasons. There is a surplus of vacant STEM jobs that males alone cannot fill. Yet, doing so could boost global GMP by billions. And there is one demographic group that's big enough to fill them – women.
There are also many health, security, medical, and other issues that male scientists cannot solve simply because they are men. Female scientists are needed for a new perspective and approach to improve the safety and quality of women's lives everywhere.
And even if your daughter has no intention of becoming a scientist, STEM toys for girls can be extremely valuable. The nature of the job market is rapidly changing. According to some sources and scientists, we're at a brink of the Fourth Industrial Revolution. Fully transitioning to it would alter pretty much every aspect of our lives.
When it comes to jobs, many of the existing ones will be replaced by machines. As a result, to succeed in the future job market will require a different skill set, Many of these skills are either directly connected with STEM. Therefore, exposing girls and getting them comfortable with STEM toys, would prepare them for the future.
What Makes a Toy a STEM Toy?
When there's a trend and there's demand for it, there are also those willing to take advantage of it. STEM toys are all over e-commerce marketplaces like Amazon. Yet, a label alone does not make a toy a STEM toy.
However, there are certain characteristics which quality STEM toys usually have and which you can look for when buying STEM toys for girls.
1. STEM Toys for Girls Should Be Academic
STEM toys for girls always have a purpose and will intend to teach something and apply the knowledge rather than simply have fancy technological features.
Science toys normally teach topics like weather, space, dinosaurs and more. There are plenty of science and chemistry kits available too. Math toys will involve some aspect of math, such as counting, addition, subtraction and similar. Construction sets and building toys would qualify as engineering tools.
Language learning toys can be a good option too.
2. Children Should Be Active
Children should be actively involved rather than be passive observers. Good academic toys encourage children to think as well as work, manipulate with, and test concepts.
Therefore, parents should always be careful when selecting technology toys. They can be tricky as they may be advanced but not teach children any skills. Therefore, a toy robot may not necessarily qualify as a STEM toy if it does not focus on developing any valuable skills.
An iPad can be used as a STEM toy but only if it's used for quality screen time. Therefore, look for apps that are educational rather than simply hogging children's attention.
3. STEM Toys for Girls Should Teach and Develop Skills
Good STEM toys for girls will focus on developing skills. For younger girls, these can be motor skills. For older girls, these can be more advanced and abstract skills that would be relevant in STEM, such as:
solving problems,
critical thinking,
creativity,
logic,
overcoming challenges,
developing cognitive skills,
patience,
collaboration and working in teams.
If you have doubts about whether a toy teaches any valuable skills or not, then it may be best to not spend your money on it and look for a better alternative.
Below, we've compiled a list of what in our opinion are some of the best STEM toys for girls and why we like them.
5 Best STEM Toys for Girls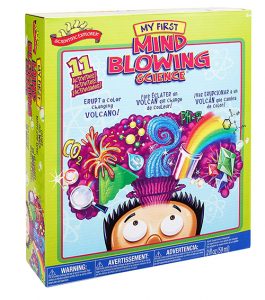 This STEM toy includes 11 different science experiments that can be engaging and fun for girls. They come with detailed explanations that can help your daughter learn the science that makes the reactions happen. There are plenty of colors that girls can find particularly interesting.
This STEM toy is best for girls over the age of 6.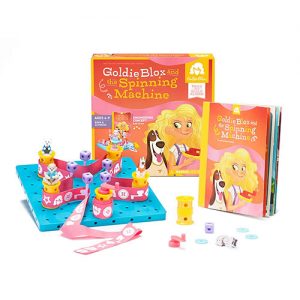 Does your little science enthusiast like stories too? This STEM toy can be excellent for girls who like both. It includes a storybook as well as a construction toy that teaches the STEM concept of a belt drive.
What we particularly like about this toy is its affordability. It shows that the best STEM toys for girls don't necessarily need to be expensive.
It's highly-rated, has won several awards, and suitable for girls aged 4 to 9.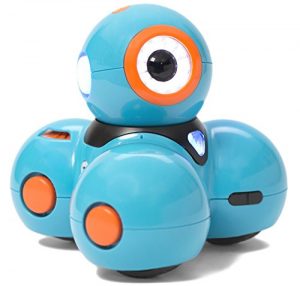 If you're looking for great robotics and programming toys, this STEM toy teaches girls how to code in a fun way. Your daughter can use apps to program this robot to navigate throughout the house, avoid obstacles, and reach to a voice among many other features.
Dash Robot comes with built-in tutorials, puzzles, challenges. Thus, your little coding enthusiast will have plenty to learn.
It's best for girls over the age of 6.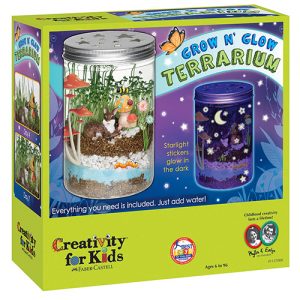 Did you love having fun in nature while growing up but you live in the middle of the city now? This may be one of the best STEM toys girls who like nature.
This science kit teaches girls how to plant, craft, design, and grow. It can also serve as a great decoration for your daughter's desk.
It's suitable for girls aged 6 and older.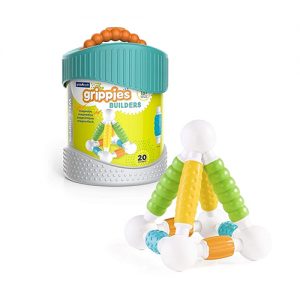 This is one of the best toys for your daughter if you think that girls are never too young for STEM concepts.
This toy consists of large rods and balls with for unique textures that snap together with magnets. Therefore, it's great for tactile exploration and for teaching STEM concepts.
It's best for toddlers who are 18 months and older.
Final Notes
When it comes to science and chemistry kits, make sure to provide adult supervision at all times. Science can be fun, but safety should always come first!
And finally, don't force anything. While STEM toys for girls can be excellent for teaching girls valuable skills for the future, remember to not impose anything. It's best to provide a variety of toys and let girls (and boys) choose the toys that they like and want to play with at any given time.
So, if your daughter wants a doll or a teddy bear, there's nothing wrong in getting her one. What you can do is simply suggest her to choose one that comes in a color that's not pink or purple.
Do you have any good STEM toys for girls at home? Connect with us on Facebook, Instagram, and Twitter and let us know what they are.