Inspiring STEM Books, Movies, and TED Talks for Girls
03/22/20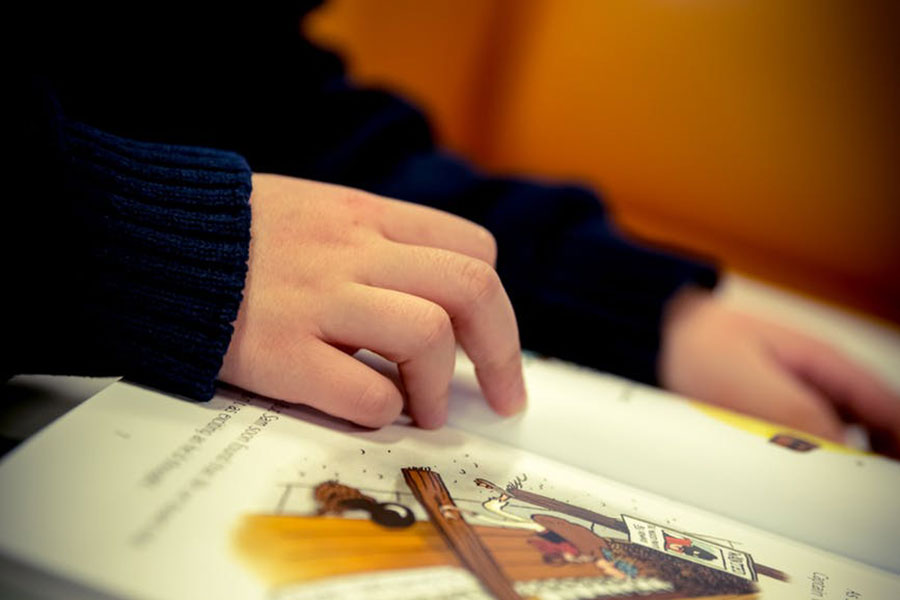 STEM subjects have never been as important for girls as they are today, and keeping your daughter's interest in them can shape her future. But what if you're not a scientist yourself? How can you inspire your daughter in STEM regardless of what your occupation and STEM experience are?
There are plenty of STEM-related activities that teach real-life application of STEM skills as well as STEM toys that teach and practice STEM concepts, skills, and knowledge.
Another powerful asset that parents can use is STEM books for girls.
Why STEM Books for Girls?
There are several scientifically-proven benefits of reading to and with children that state that reading is beneficial for both – children and parents.
Studies have shown that reading improves literacy better than talking, helps build vocabulary and bonding, and can even improve the behavior and emotional state of both – children and adults.
In addition to that, studies have indicated that girls develop an interest in STEM around the age of 11 but gradually lose it around 15. However, another study discovered that girls had better academic results if their science books featured female scientists.
Since STEM fields are predominantly male, this shows that having more exposure to female role models can have a positive effect on girls motivation to study STEM subjects.
STEM and Screens
Parents are often bombarded with information and suggestions to minimize or cut screen time altogether. On the surface, it makes sense, and too much screen time can have detrimental effects.
Yet, STEM subjects and jobs require regular use of screens. Evidence suggests that instead of eliminating screen time, parents should improve its quality and show how to use screens properly.
There is a huge difference between allowing your child to watch numerous slime videos on YouTube and an informative show, movie, or cartoon.
So, let's take a look at a few STEM books for girls, as well as cartoons, movies and TED talks you can add to your parenting toolbox to keep your daughter's interest in STEM strong.
Best Stem Books for Girls
While some of these STEM books are recommended for older girls, you can also read them to babies and toddlers. This can help develop the habit of reading together.
Don't just read; involve your daughter into the process. Depending on her age, you can ask different questions. For instance, if your daughter is a toddler, ask her what colors she can see or what the woman is wearing. Whereas, with older girls, you can discuss more abstract ideas such as what her job is or what she has accomplished.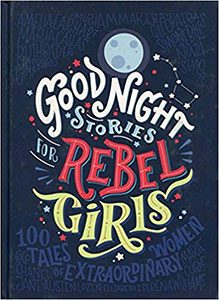 Once a fundraiser, Good Night Stories for Rebel Girls has become one of the favorite STEM books for girls and a home library staple for many families. It features stories of 100 inspirational women from different times and corners of the world. It does not only feature scientists but any women who've gone against the odds to pursue their dreams.
You'll find stories on inventors, artists, models, athletes, musicians, politicians, activists, and more, which makes it excellent not only for those interested in STEM but any other fields. It has easy-to-read and straightforward language, and each story comes with a page-large colorful illustration.
What's great about this book is that it started as a personal project of two young women who believed in something. Through a successful Kickstarter campaign, they made it in reality. So, in a way, it's a storybook with a story of its own. It became so successful that the authors released a sequel Good Night Stories for Rebel Girls 2, and are currently raising funds for a journal.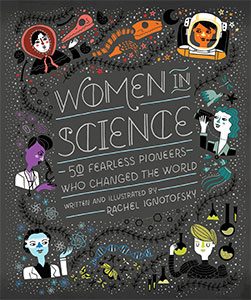 An example of illustrated STEM storybooks for girls, Women in Science focuses on women in STEM who've made groundbreaking achievements in science.
You'll find stories about scientist women from 400 A.D. up to the present time. The book also outlines facts about women in STEM and explains the STEM gap. It also includes a glossary of relevant terms and additional resources such as movies, websites, and books about and for women in STEM.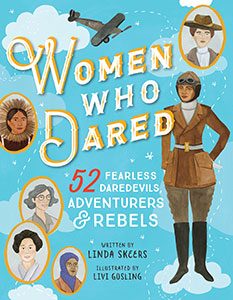 This book features stories and colorful illustrations of fearless women who dared to go against the grain and risk their lives in the name of adventure.
Women Who Dared is one of the books that not directly and 100% about STEM, but it helps girls develop the mentality needed to excel in it. STEM requires courage and persistence, and this book demonstrates that courage, adventures, and independence aren't just for boys.
STEM Movies for Girls
Movies and cartoons do not always need to be about scientists or scientific discoveries. Exposing her top strong female characters can help girls develop skills and character features that are important to succeed in STEM.
Throughout centuries women have contributed to important discoveries and scientific achievements, yet have never gotten the recognition for their work. Hidden Figures is an excellent example of that.
It follows the lives and careers of three female African-American engineers and mathematicians who made the launch of John Glenn into orbit in 1962 possible. As a result, he became the first American to ever orbit the earth.
The Post is a historical drama based on the real-life event of Katherine Graham, who was the second female publisher of a major American paper and the first female CEO of a Fortune 500 company. The movie covers the period of her life when she takes over the leadership of The Washington Post after the suicide of her husband.
She faces much discrimination and disrespect in the company despite being in a leadership position. Her greatest challenge comes when she has to decide on how to properly deal with the coverage of the Watergate scandal that eventually leads to the resignation of Richard Nixon.
While Graham is a journalist rather than a scientist, the movie demonstrates the hostility and discrimination that women in STEM positions face. Thus, it can help girls develop resilience and determination from an early age.
If anyone could teach your girls in STEM resilience and perseverance, then that's Ruth Bader Ginsburg, also known and RBG or Notorious R.B.G. The main protagonist of the movie, Ginsburg is an American attorney, Associate Justice of the U.S. Supreme Court, and a pop culture icon. All that at an age when most Americans would have been retired for nearly two decades.
Ever since she entered Harvard, Ginsburg was passionate about women's rights and gender equality and dedicated most of her life's work to fight for them. From poverty and anti-Semitism to sexual harassment and cancer, Ginsburg has had to overcome a lot. Yet, none of that has been able to stop her.
Over the age of 80, she remains as active as ever. She even does 20 pushups as part of her regular fitness routine.
Inspirational TED Talks for Girls in STEM and Their Parents
The talks below are not only great for girls, but also their parents. Feel free to watch them together and talk about how your daughter feels about them.
Caroline Paul talks about her experience as a female firefighter and explains how what we say to our daughters affects the way shapes their personality. She describes how over-shielding girls from certain uncomfortable situations can teach them that bravery isn't for girls. Yet, it is essential to succeed in STEM.
Reshma Saujani is the founder of the tech organization Girls Who Code, a lawyer, and a politician. At the age of 33, she ran for Congress. Her chances were very slim, and she lost. Yet, the experience taught her about the importance of bravery instead of teaching and expecting them to be perfect.
Cassidy Williams accounts her life and experience in STEM as a girl. She claims to get a satisfaction of proving people wrong when they tell her that something cannot be done. Williams' story can show girls what their lives can be if they do things they want regardless of what other people say.
Which of these have you already tried? What other STEM books for girls, movies or TED talks can you add to the list?  Perhaps, you have more suggestions? Connect with us on Facebook, Instagram, and Twitter and share those with us!